Yes, that's literally all you have to do
The first Ad creator capable of generating a winning ad from just the Store URL.
The first multimodal AI for text, image, voice, and more
AI generated scripts read by human sounding voiceovers, combined with AI generated product images, soundtracks, animations, and more.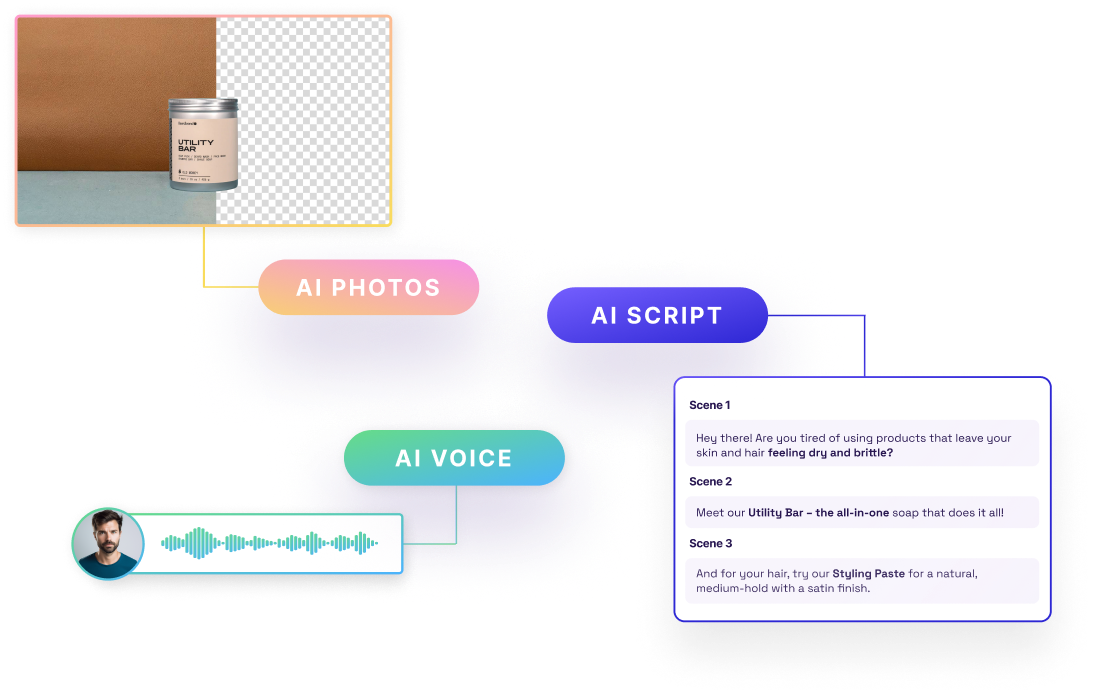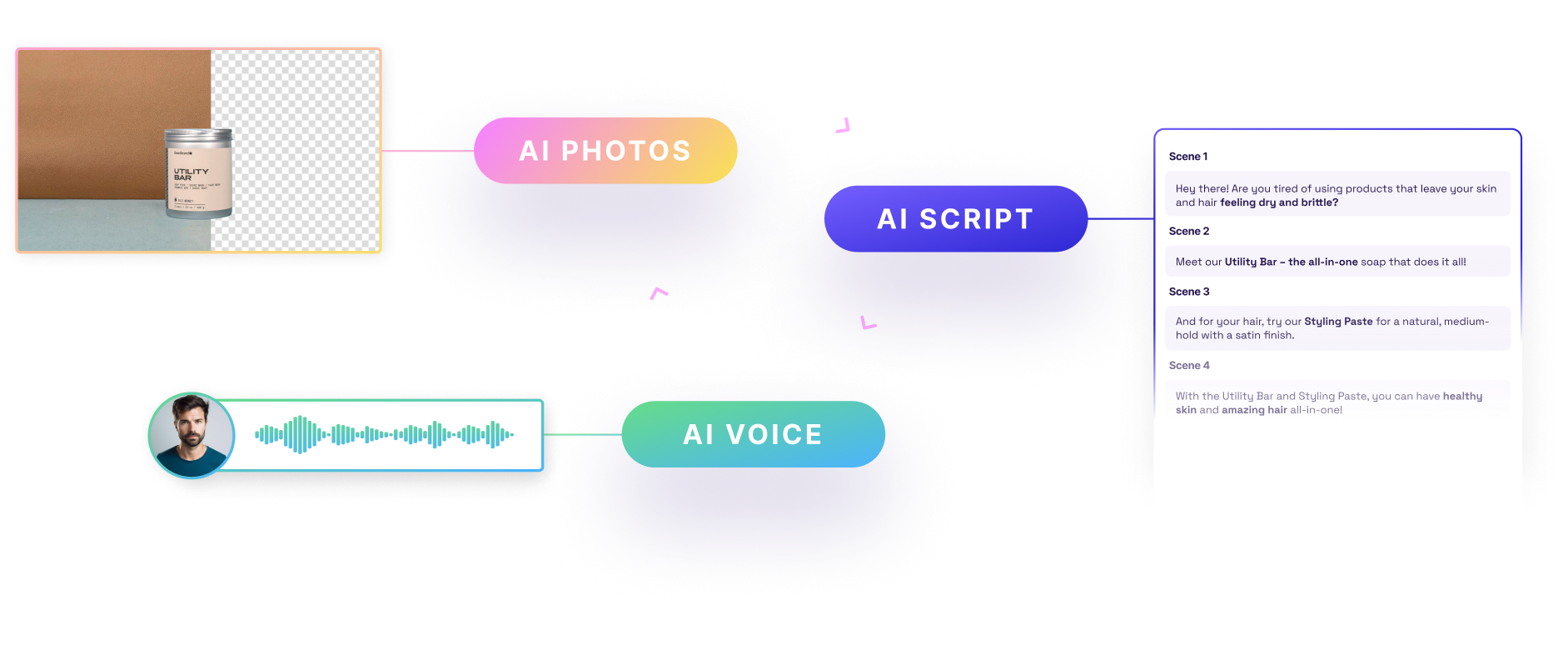 Powered by
Unlimited variations and scripts with the same footage
Generate many Ads and variations with multiple voice overs and scripts, using the same footage.