Instagram Video Update: IGTV and Feed Videos Into Unique Format
Instagram has recently announced that IGTV and feed videos will be merged into one format: Instagram video
This update will also include a new video tab on each user's profile to provide the combined video format, which is meant to help users easily discover new content
According to Instagram's official resource "We love that our creator community has embraced video as a key format to tell their stories, entertain and connect with their audiences, and that's why we want to make it even simpler to create and discover videos on Instagram."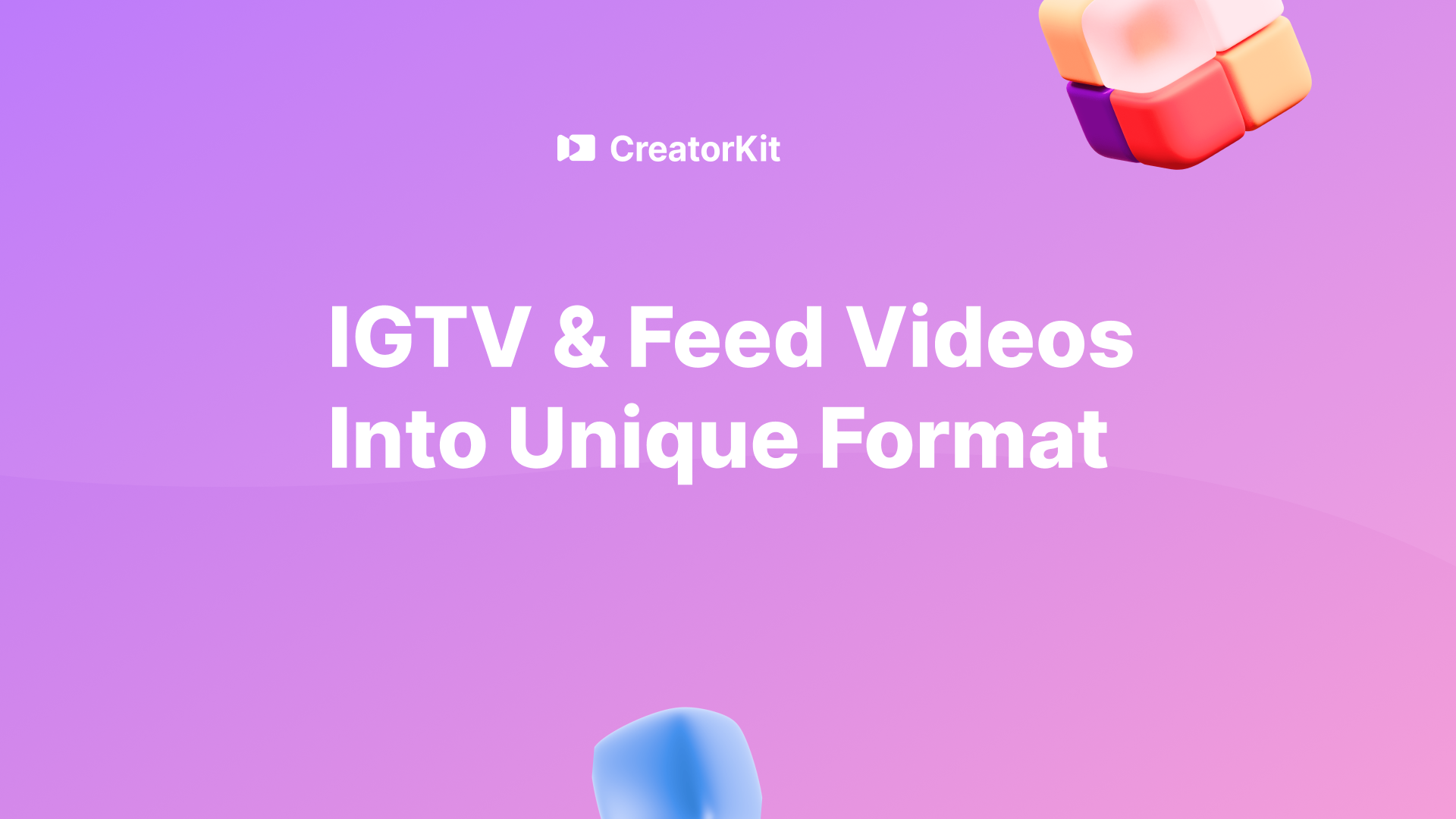 Uploading and sharing videos on Instagram

Having said that IGTV and feed videos will only be in one format, it will still be possible to upload videos in the same way as it used to be directly from the camera roll by tapping on the + sign in the top right corner of the Instagram profile.
Creators will also be able to cross-post their videos through Instagram stories and share them via DM.
Regarding the video previews on the feed, they will now have a length of up to 60 seconds long unless the video is eligible for ads, which in that case the preview will remain 15 seconds.
Instagram video tab and insights
The new Instagram Video tab feature will encompass the new video format merging IGTV and regular videos. This will make it easier for consumers to discover new content from creators.
It will also be simpler to enter full-screen by just tapping on any part of the video or keep scrolling to discover more content from creators that may interest them.
To analyze the performance of each video, will now be simpler by merging feed post insights and video insights into one combined metric for businesses and creators.
To create great videos and ads for Instagram, we recommend using CreatorKit, which will let you choose from hundreds of templates and create videos in minutes.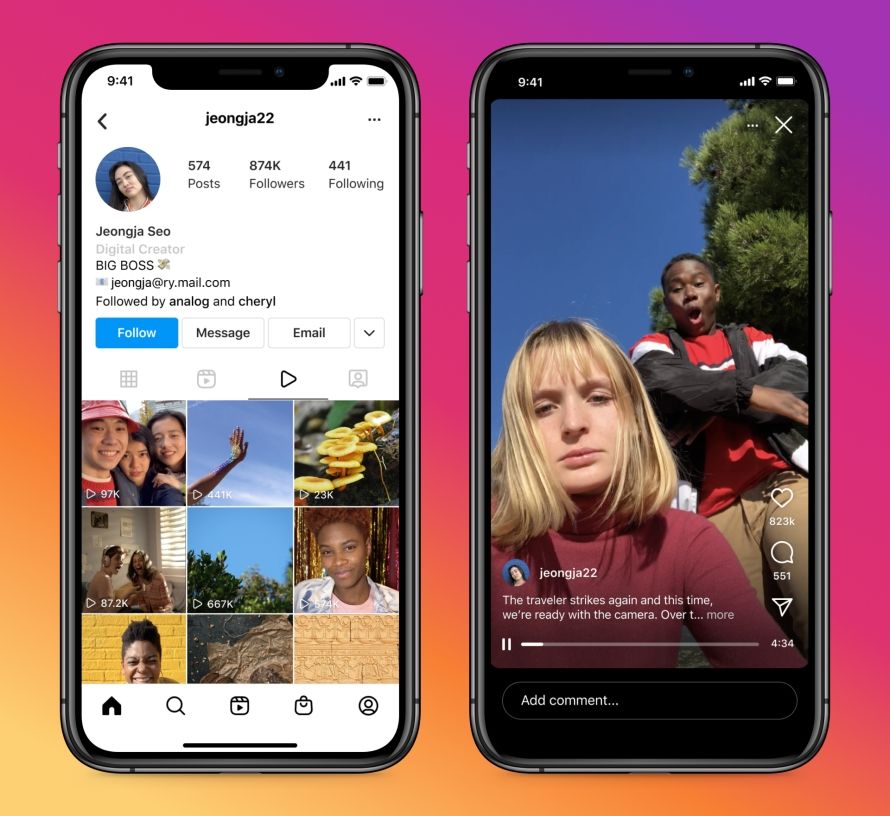 IGTV ads are now Instagram In-Stream video ads.
Last year Instagram started testing ads in IGTV with US-based creators and slowly expanded the test while improving the experience to several countries.
This is an effective way for brands and creators to reach audiences engaging with long-form video content up to 60 seconds in length.
In the latest Instagram video update, they've now announced that IGTV ads will be renamed Instagram In-Stream video ads.