Head of Instagram Reveals How to Get Verified in 2022
Head of Instagram Adam Mosseri has recently revealed how to get verified and how Instagram decides the application process.
---
Instagram has been making considerable efforts to transparency how the platform works and busting the myths behind some of its features.
In his latest apparel, head of Instagram Adam Mosseri has revealed how Instagram verification badge works and the best practices to help users when applying for verification.
The truth is, Instagram verification badges have always been a mystery for many people... Will you get more exposure? Will your ad account never get banned anymore? Are there any perks involved?
In this blog, we'll break down what really is the verification badge and how to properly apply for it.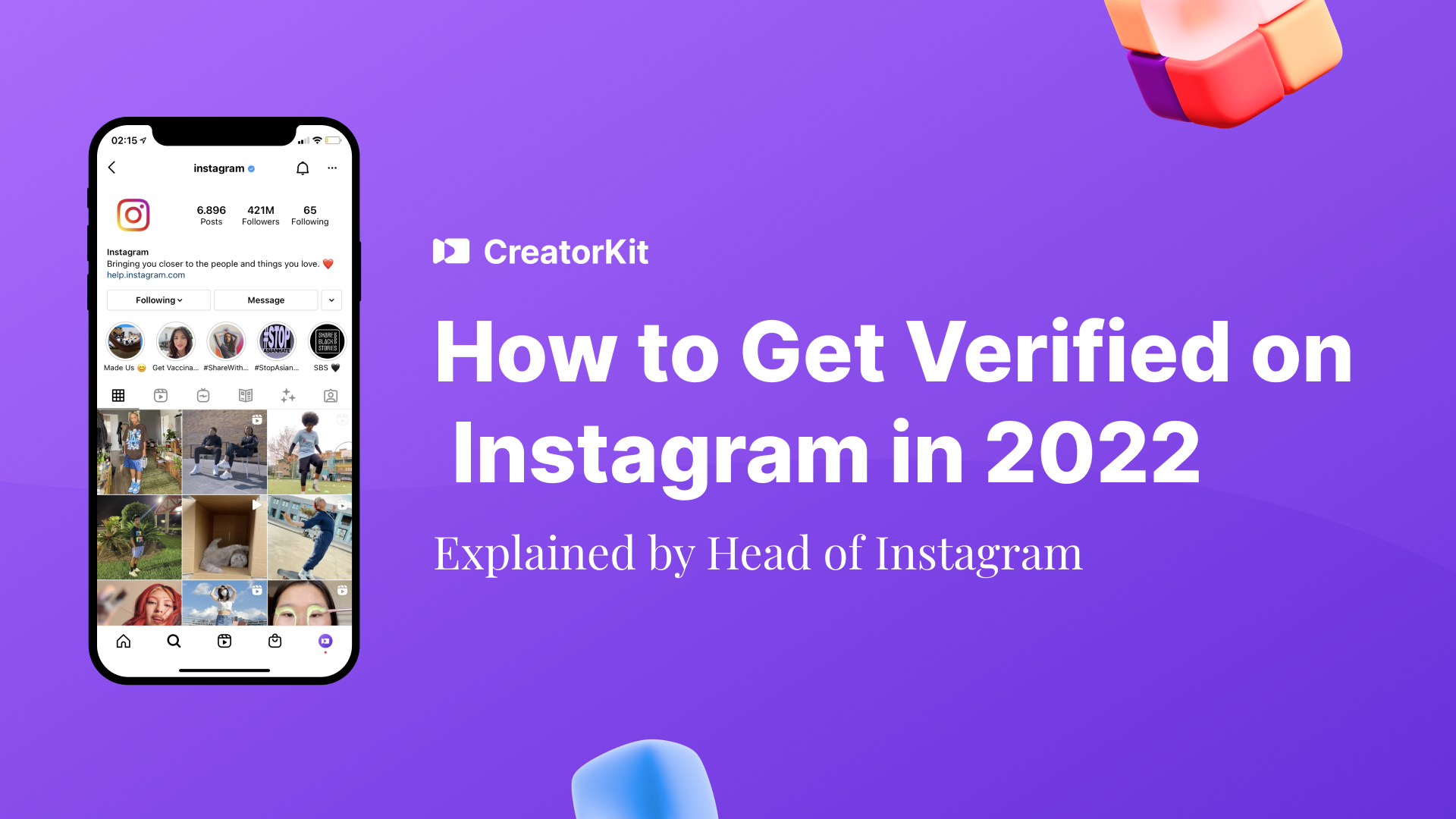 What is Instagram verification?

The verification badge is a way for people to recognize the authenticity of a real account, and to make sure they're following the right person who the account claims to be.
Unlike what many people believe verification badges aren't a symbol of importance nor help users get more exposure across Instagram or Facebook.
Verified accounts do not receive any special benefits and are treated the same way as any other regular account.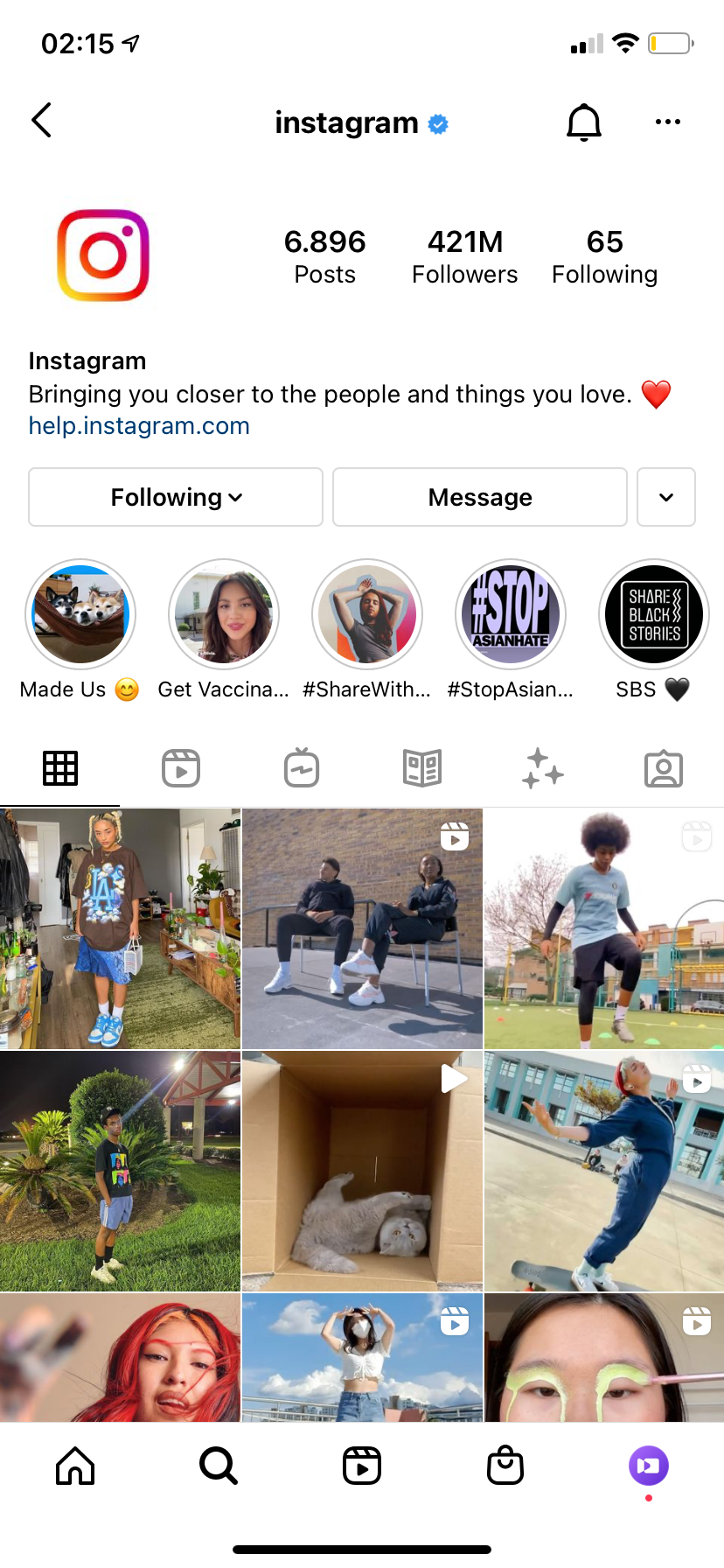 How to get verified?

In the past few months, Instagram has made it easier for users to request verification by filling the form on the application.
They've updated the requirements and explain in more detail what needs to be submitted.
To apply for verification, it's necessary to follow Instagram's community guidelines and require several points:
The account must represent a real person, business, or entity.
The account must represent the unique person on its own.
Only one account per person or business can be verified (with the exception of other languages).
The account must be public, have a bio, a profile picture, and at least one post.
The account applying for verification must be a highly searched and noticeable business or person.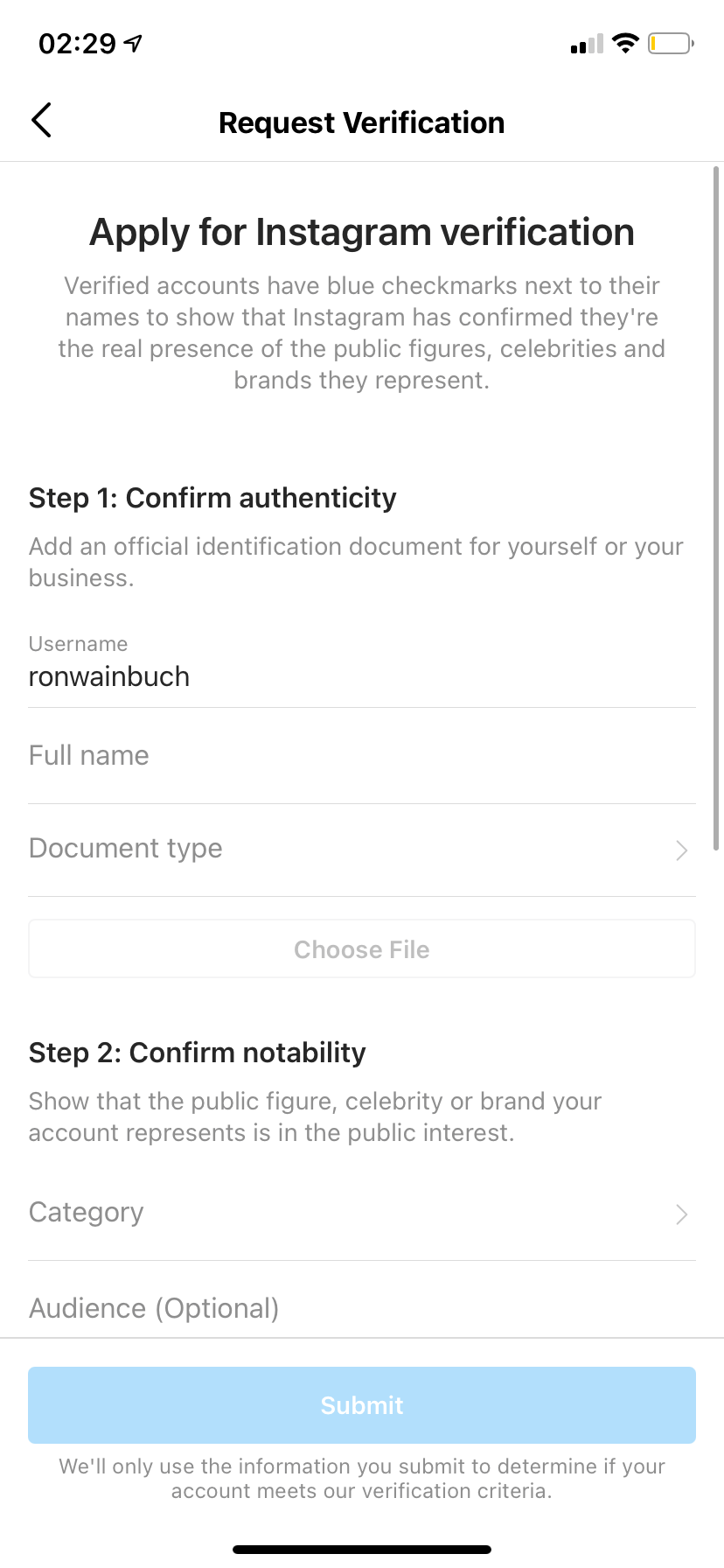 What does Instagram verification mean?
Verification badges state entirely for authenticity. Being verified doesn't favor your content or gets any extra exposure across the platform.
Instagram simply tries to ensure that people and businesses who are highly searched or noticed on social media, can be easily identified and recognized. Doing this by relying on several sources such as press coverage
Can a verification badge be transferred to another account?
Unfortunately, it's not possible to neither change the name of a verified account nor transfer it to another one.
The main goal of the verification badge is for other users to identify an account and that is certainly who they say they are.