Branded Testimonials
Five tips to run ad campaigns proven to work based on User Generated Content.
---
Five tips to run ad campaigns proven to work based on User Generated Content
Every week we speak with many advertisers, marketing agencies, and marketers who collectively spend millions of dollars every month. These are the top 5 key learnings that we think will help you run ads effectively.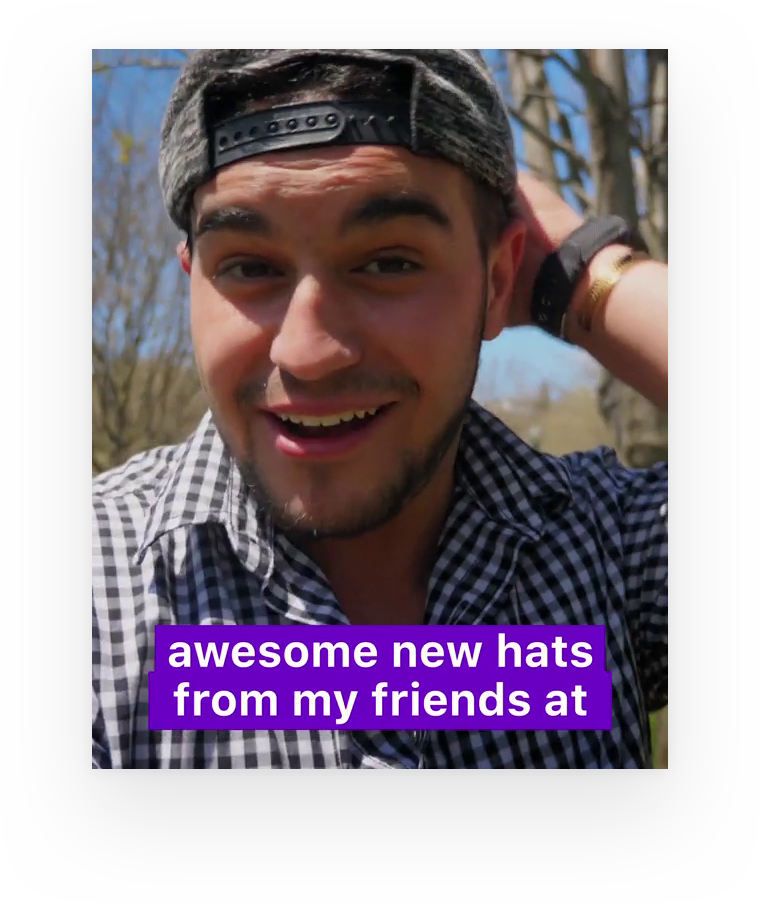 Testimonials and UGC for prospecting
After running hundreds of tests using different creatives, the best performing content for prospecting ads is always the one that feels more native to the platform. If it's TikTok, using a challenge will feel super native. If it's an Instagram ad, make sure to use the text styles provided on the Instagram stories editor.
Top of the funnel audiences will engage more if your ad looks like a post and eve more if the person on the testimonial resembles the targeted user. That's the reason why testimonials and User Generated Content (UGC) work super well for prospecting purposes. need to spend thousands of dollars on Creatives.
You don't need to spend thousands of dollars on your creatives
Investing thousands of dollars on your video creatives is not always the right way to create video content.
In fact, you may find amusing that video shot on an iPhone with the worst possible lighting set up may perform much better than a creative with postproduction and fancy motion graphics.
It all depends on the type of audience and ad. Again, prospecting and top of funnel look for native content.
Branded testimonials for engaged audiences
Branded testimonials are user generated content that is combined with elements of your brand.
This type of content performs very well for engaged audiences or with those who already interacted with another ad before.
Motion graphics to convert engaged audiences
Use motion graphics to communicate a compelling message: An offer, scarcity, urgency, or anything else that requires full attention to the message itself.
This type of ad is used to convert audiences who are already engaged with your brand, and just need another push to convert.

The first 3 seconds
The first 3 seconds of a video can make a huge difference on the performance of an ad. It's just as important as choosing the subject on an email.
You can use CreatorKit to add a thumb-stopping intro to your existing ad, to create branded testimonials, or to share a message with a super compelling call to action.